We offer different forms of personalization to our customers. Some of the products can be personalized by debossing logos/initials or choosing accessories for products in different colors to match your brand.
Logo debossing
We offer debossing of the logo on the below products. To put your logo on products, it is first necessary to make a brass block. The cost of manufacturing your block is a one time payment and it is your property. Block remains in our store and we only use it when we process the order with your logo. We can send the brass block to you at any time by Packeta for 5 EUR. The final price of a brass block depends on the complexity of the symbol and size.
How to order a brass block?
1. Tell us via email info@lafolio.eu size of your brass block
2. Attach a file to the email (logo/symbol, which will be on the brass block) in curves.
3. We will send you a price offer as soon as possible.
4. Once we receive payment for the brass block, we put it into production.
5. The brass block is finished within 7 working days and remains in our store.
6. When buying a product, just select the type of debossing logo with a brass block and we will match your logo to the order. Please indicate in the note where you wish the logo to be placed. If we will be unsure of your instructions, we may contact you for clarification.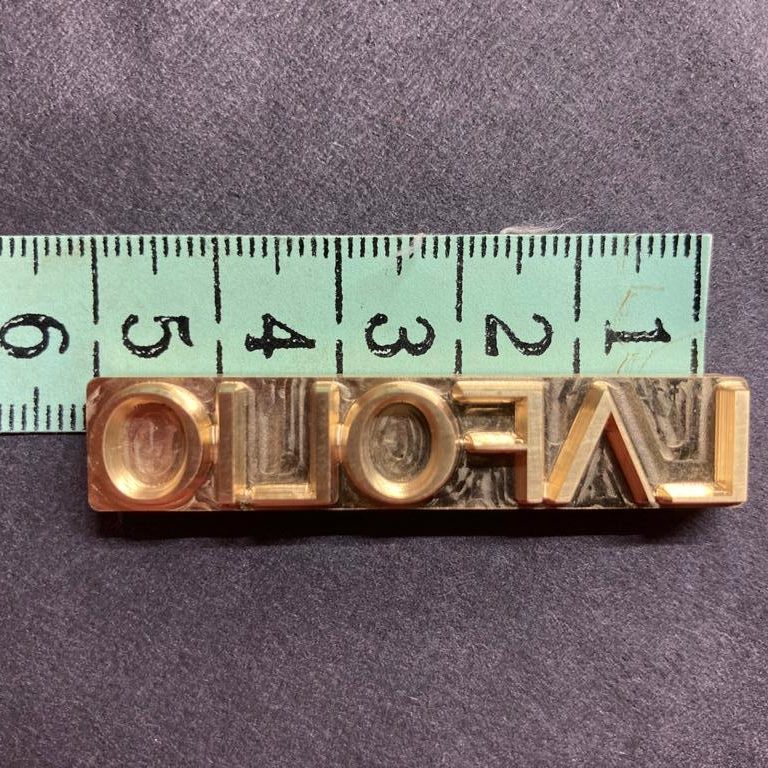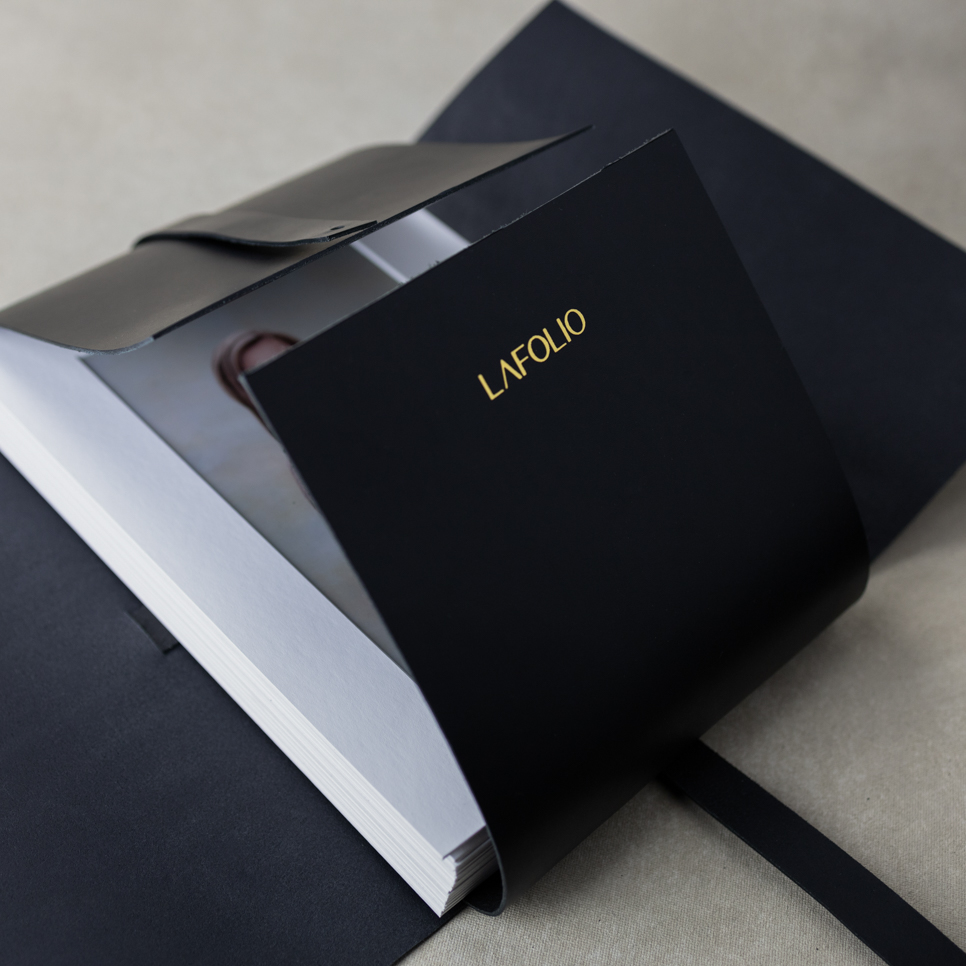 Types of debossing
Hot stamping – a given logo is debossed plastically into the product. A subtle element that's not too prominent at look but it's distinctive to touch
Hot stamping with foil – when debossing with foil there is not such a deep structure of the logo into the product, the plasticity is considerably lower, but the logo has color of the foil, so the stamped logo stands out a bit more. Foil colors: gold, silver, pink, copper, matt black.
Leather portfolio closure
Our leather portfolio comes with two straps. The inner strap is fitted with a black screw-like fastening. The outer strap is for a metal screw snap, which we offer in three colors – black, silver and gold. You can choose the color of the outer closure to match the embossing or your brand.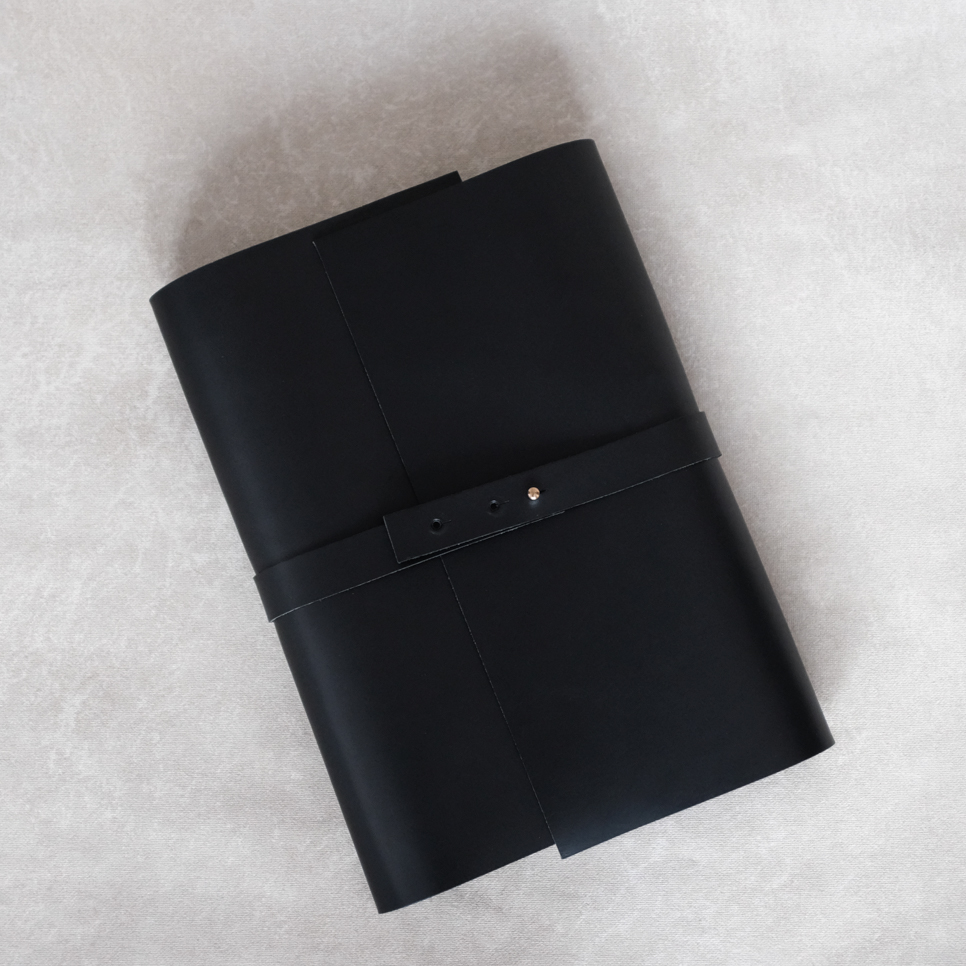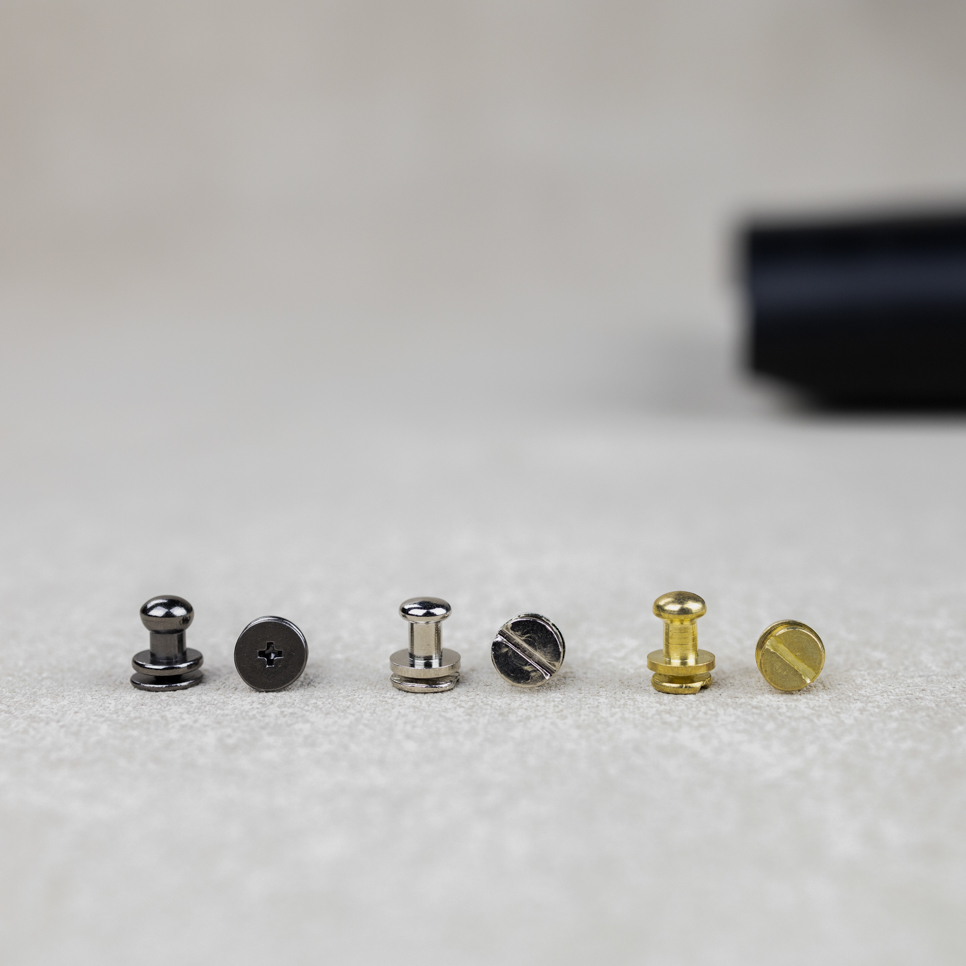 Feeling lost? We have a samples for you
If you are not sure what type of debossing or color to choose then order our sample book. Leather sampler contains pieces of leather with our logo. You will also find three colors of closure. Leather is made of the same material as the leather portfolio. Canvas sampler contains all types and colors of canvases including papers which are mainly inside of booklets or folioboxes.